Cecilia's Kitchen menu features our homemade authentic gluten free crêpes, empanadas, tamales, soups, salads, and daily specials. Our list of specials keeps getting longer and more sophisticated. We are located at 961 Merrimon Avenue in North Asheville, North of Ingles and across the street from Ski Country Sports.
We understand the importance of healthy eating, affordable pricing, and supporting our local economy buying locally grown organic ingredients whenever possible. That's why we cook with organic products like beef, chicken, pork, flour, eggs, and seasonal vegetables. As a result, our cuisine is fresh and mouth watering!
We are open everyday from 11am to 8pm Monday thru Saturday and 11am to 3pm for Sunday Brunch- come see us!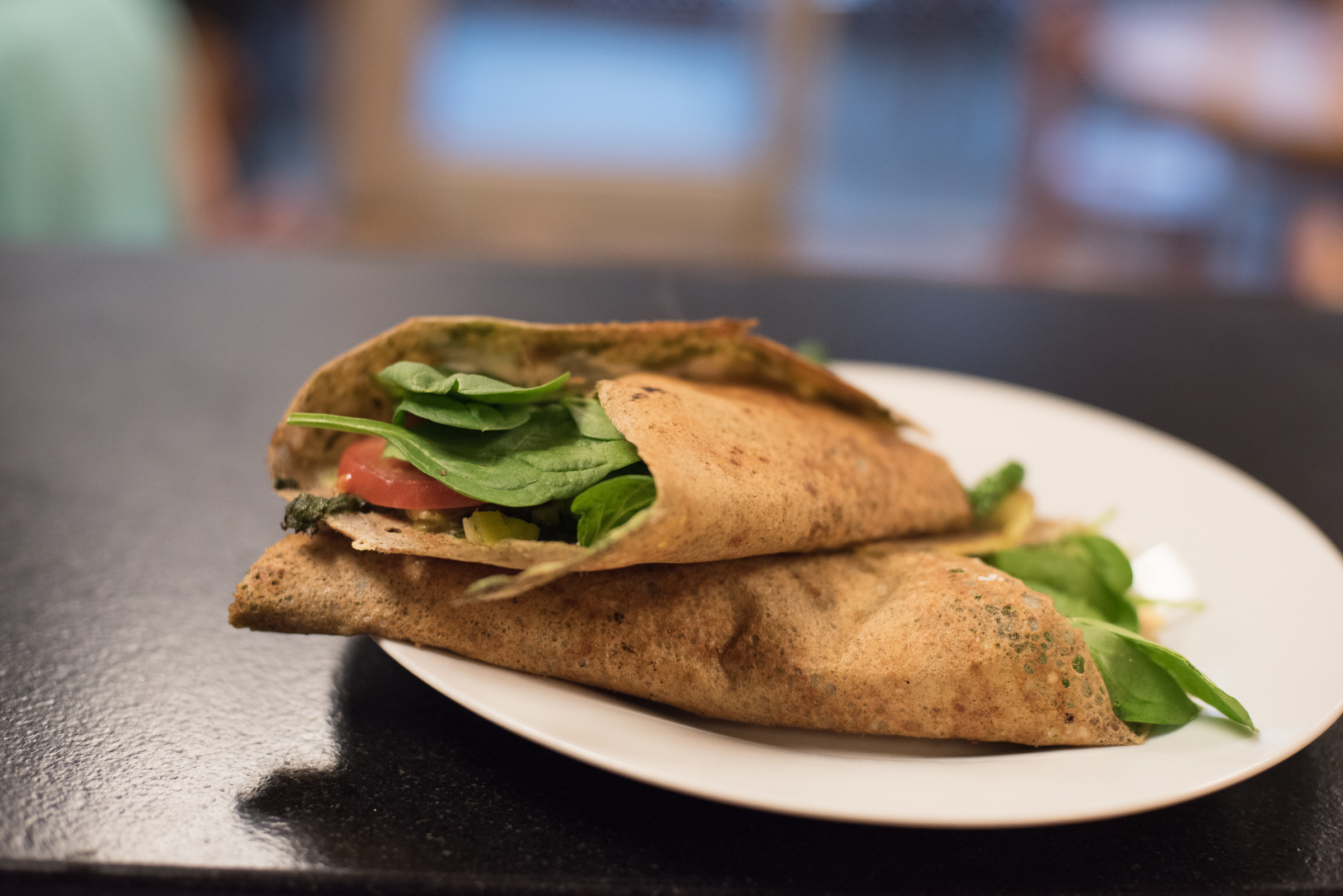 Cecilia took her first cooking class at the age of 12. Her life long passion is the driving force behind Cecilia's Kitchen. Cecilia cooks from folk to gourmet dishes pulling from her roots, life experiences, and creativity.
OUR FOOD TRUCK CAN BE FOUND STATIONED AT LOCAL BREWERIES, BUSINESSES, FARMER MARKETS, AND PRIVATE PARTIES.
SATURDAYS DURING THE SEASON YOU WILL FIND US AT THE NORTH ASHEVILLE TAILGATE MARKET ON THE CAMPUS OF UNC-ASHEVILLE SATURDAY MORNINGS FROM 8:00 A.M. TO NOON
Submit a Catering Inquiry below and we will get back to you within 48 hours!
Let us cater your next event and leave the cooking to us!
Our catering services can accommodate a wide range of event styles and occasions. Cecilia has the ability to design and create your menu according to your dietary needs, preferences, and budget.
We have extensive experience planning seated dinners, all-day seminars, lunches, buffets, and cocktail parties. We can create the perfect experience for your guests.

Birthday Catering
Corporate Catering
Private Catering
Wedding Catering
HOURS:
Mon-Sat 11am - 8pm
Sunday Brunch from 11am - 3pm
PHONE:
(888) 434-7810
ADDRESS:
961 Merrimon Avenue, Asheville, NC 28804
CONTACT US
We would love to hear from you! Ask a question, leave a suggestion, or tell us what you love about us!